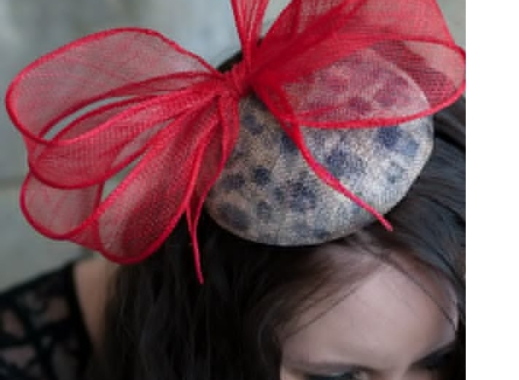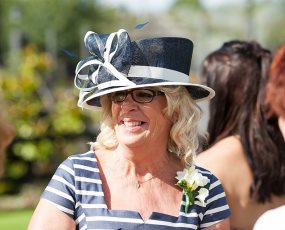 Back
Katie Vale is an award winning milliner. She was recently voted Most Popular Accessories Designer in the Wedding Industry Expert Awards 2014. She has been selected by both Theo Paphitis & Jaqueline Gold for online awards; and her work has been seen in Vogue.
All items are hand made therefore Katie can make something unique to match your specific outfit for that special occasion. Whether you want a subtle mother of the bride fascinator, a dramatic Ascot hat or a bridal tiara for your big day…….
Says Katie "It all started in 2004, when the fashion was to have sleek, straight, neat, long hair. The exact opposite to what I have! On a daily basis I was getting fed up with the mass of uncontrollable curls before me and so I began making "things" to pretty my hair. I say "things", because in the start I was just experimenting with anything and everything around me."
"Having realised that I was not only loving making these items, but also I was starting to get stopped to be asked where I had got them from; and I decided to go back to school……well evening school! Something I didn't think I would ever end up doing again."
Katie has carried out over 2 years worth of courses in wire work and has spent several years training with Rose Cory, Milliner by Royal Appointment to the late Queen Mother. Through this training she learnt the traditional art of millinery.
Katie prides herself on all items being designed and hand made fully by herself. Not only does she believe that this ensures the consistent quality of the items, but also because she loves doing it.
Now on a daily basis if she's not got pliers in her hand, it's because she's sat at her sewing machine. What started out as a retaliation against high street fashion has turned into her daily passion.
Contact details
Address: Katie Vale Designs, Studio 18
Tel: 01268 524420
Email: info@katievaledesigns.com
Facebook: Facebook.com/KatieValeDesigns
Twitter: @katiejaynevale