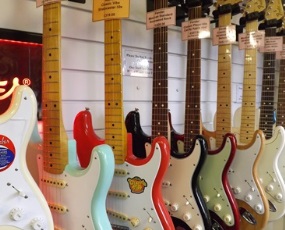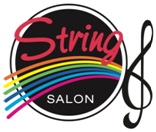 Back
Open seven days a week Rainbow Music is spread across several units at Barleylands Craft Village where they offer;
Instrumental and vocal tuition
Instrument sales and repairs
Groups, ensembles and courses
Guitar and lute building courses
Graded music exams
Performance opportunities
They teach students as young as six and many we'll into retirement at their studios.
'I was immediately put at ease by my excellent teacher who gave me such confidence and now, 6 years on, I am studying grade 6.' Jean
They teach;
Guitar – Electric, Acoustic and Bass
Ukulele
Piano and Keyboard
Violin and Viola
Flute, Clarinet, Saxophone and Oboe
Drums
Vocals
Music theory
Their diverse team of friendly staff at Rainbow Music's growing school offer professional one-to-one tuition up to grade 8 standard (ABRSM and RockSchool) for all ages and abilities including beginners and returners.
Lessons are available 7 days a week and they will invite you to a one off 'Taster' lesson to ensure you are happy.
'I have really enjoyed learning with Rainbow Music and would recommend them to anyone.' Euan
Their shop, The String Salon, stocks a range of musical instruments boasting Fender products from Squier to USA. They sell guitars, ukuleles, violins, clarinets, saxophones, flutes, drums, amplifiers, accessories and spares. All instruments are set up by their Luthier of 40 years experience. A selection of orchestral strings and Folk instruments are also available.
Contact details
Address: Rainbow Music -Units, 12,13,39,40 & Function Room 3
Rainbow Music Tuition Office 01268 441099,
The String Salon Music Shop & Guitar Repair Workshop 01268 533886.
Rainbow Music Tuition website & email – www.rainbowmusic.online & a.rainbow34@yahoo.co.uk
The String Salon Music Shop email – a.string39@yahoo.co.uk