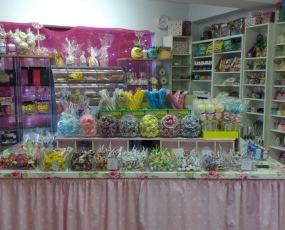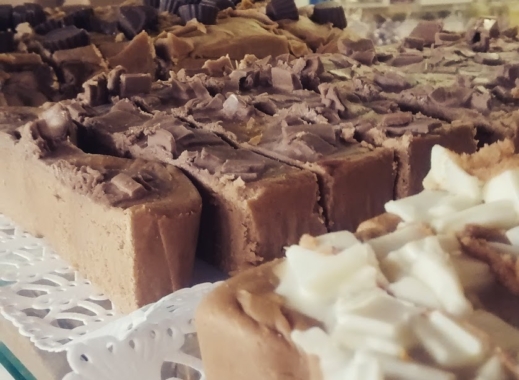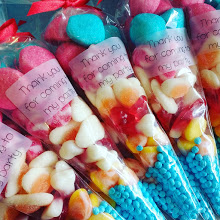 Back
We are a local independent sweet shop open 6 days a week. We bring you the best fudge, old fashioned sweets, nougat, marzipan and chocolates that we can find.
Fudge
We hand make small batches of fudge every week in our in-house kitchen from scratch, using organic milk and butter. Each time you visit we will have a different selection of mouth watering flavours to pick from.
Party Sweets
Sweet Cones – Off the shelf or made to order our sweet cones are perfect for parties, available in 4 colour ways unicorn, flamingo, jungle and merpeople or we can match to your party theme or colours. Get in touch or pop into the shop to order.
Sweetie Bags -Our sweetie bags make great wedding favours you can pick classic sugared almonds or anything you fancy from our huge selection of sweets. Each bag is hand tied with ribbon to match your colours and personalised with a printed label, guests names can also be added turning the favour into a place setting.
We also have marshmallow lollies, PEZ, retro sweets, swirly lollies that all make great party presents if you are looking for something different.
Speciality Sweets
We are also pleased to offer a wide selection of sugar free, vegan, dairy free, gluten free and vegetarian sweets and chocolates.
Contact Details
Facebook: www.facebook.com/thebonbonjar
Phone: 01268 289936
Email: thebonbonjar@outlook.com
Instagram: www.instagram.com/thebonbonjarsweets/
Website: www.thebonbonjar.co.uk
twitter: @thebonbonjar
Studio 19, Barleylands Craft Village, Barleylands Road CM11 2UD
Opening Times
Tuesday – Saturday 10am-5pm (March-October)
10am-4pm (November-Feb)
Sunday 10am-4pm