Featured Events
A Royal Half-Term at Barleylands

Join us the 28th May-5th June for Princess Meet & Greets, Magic Shows with Skittleman, fun themed crafts, animal activities, and more! 

   

Dinosaur Weekend

Join us for Dinosaur Weekend – 25th to 26th of June 2022 – tickets now on sale!

We will have two very special animatronic characters joining us, who you can meet throughout the day or at their special shows.

We will also have fossil digging, dinosaur-themed crafts and a dinosaur egg trail with prizes running across the farm!

Plus all the usual fun at the farm, including Tractor and Trailer Rides, animal talks, birds of prey displays, reptile shows and outdoor adventure play. We will also have our indoor soft play barn, Reptile House, Discovery Centre and Showdown Shed with ball blaster zone and indoor sandpit open too – we cannot wait!

The event will run from 10am to 5pm on both days.

Best Parties Ever – Welcome to Electric Jungle

25th November to 17th December 2022

Enter the exotic and exhilarating Electric Jungle, as Christmas Parties get a makeover, with a fusion of cool, contemporary neon and Eastern intrigue and enchantment.

Head to the bustling bamboo bar where the atmosphere is charged and the music is pumping. Under the watchful gaze of an enormous Buddha, grab a beer and admire the LED dancers and UV acrobats.

Alternatively, seek tranquillity and glamour within the Laurent Perrier bar for Champagne or make your way to the glitzy, cocktail bar for a classy Mai Thai or a Passion Fruit Martini. The vibe here is exclusive and exudes elegance. Relax with the laid-back soundtrack as you admire the gravity-defying, aerial performances overhead.

Take your seats amidst the incredibly rich jungle foliage as our award winning caterers serve three courses of delicious fine dining. Each dish is interspersed with dramatic bursts of entertainment from our spectacular cast. Show off your music knowledge and win your table a round of shots to really get the party started and standby for the return of our world class performers for a stunning finale.

Re-visit the cocktail bar and enjoy an Espresso Martini amongst the roulette tables which have now taken centre stage, or head back to the Champagne bar for a flutter with a hand or two of Blackjack. There are magnums of Champagne to be won every night in the glamourous Casino.

Jump back to the atmospheric Buddha Bar where you can enjoy our variety of dessert stations, including giant doughnut walls, live, ice cream theatre, mince pies and coffee or call in at the cool, Fever Tree Gin Bar then ride on our exhilarating and world famous dodgems.

Throughout the evening there are two styles of music : interchange between our signature, central dance floor and our chic, silent disco zone. Whatever your choice, we guarantee atmospheric floor-fillers and absolute dance floor bangers throughout the night.

As the clock strikes twelve, don't miss our survivor's breakfast whilst you ride, flutter, drink and dance the night away….. Electric Jungle offers everything your group could possibly wish for –Christmas parties in Essex don't get better than Best Parties Ever!

Christmas Parties in Essex don't get better than Best Parties Ever!

THE PACKAGE

PRICES FROM £47.50 PLUS VAT INCLUDE:

Free car-parking and helpful security team
VIP entrance with photo opportunities
Free Cloakroom and on-site First Aid provision – just in case
World class entertainment to excite and amaze
Spectacular instagrammable themed parties
Award-winning fine dining
Feature LED table-centres
Interactive dessert stations and survivor's breakfast
Fully stocked bars
Exclusive champagne, cocktail and gin bars
Interactive games and state of the art lighting
Thrilling dodgem rides*
Blackjack and Roulette casino with proceeds going to charity*
DJ, signature dance floor and separate Silent Disco

Smart Dress – No Jeans or Trainers.

*(small charges apply)

*Reserve your date with us with the confidence of our Covid booking policy*

To make a booking please visit www.bestpartiesever.com

For more information please call us on 01932 359900
or email [email protected]
A Royal Half-Term at Barleylands

Join us the 28th May-5th June for Princess Meet & Greets, Magic Shows with Skittleman, fun themed crafts, animal activities, and more! 

   

Dinosaur Weekend

Join us for Dinosaur Weekend – 25th to 26th of June 2022 – tickets now on sale!

We will have two very special animatronic characters joining us, who you can meet throughout the day or at their special shows.

We will also have fossil digging, dinosaur-themed crafts and a dinosaur egg trail with prizes running across the farm!

Plus all the usual fun at the farm, including Tractor and Trailer Rides, animal talks, birds of prey displays, reptile shows and outdoor adventure play. We will also have our indoor soft play barn, Reptile House, Discovery Centre and Showdown Shed with ball blaster zone and indoor sandpit open too – we cannot wait!

The event will run from 10am to 5pm on both days.

Best Parties Ever – Welcome to Electric Jungle

25th November to 17th December 2022

Enter the exotic and exhilarating Electric Jungle, as Christmas Parties get a makeover, with a fusion of cool, contemporary neon and Eastern intrigue and enchantment.

Head to the bustling bamboo bar where the atmosphere is charged and the music is pumping. Under the watchful gaze of an enormous Buddha, grab a beer and admire the LED dancers and UV acrobats.

Alternatively, seek tranquillity and glamour within the Laurent Perrier bar for Champagne or make your way to the glitzy, cocktail bar for a classy Mai Thai or a Passion Fruit Martini. The vibe here is exclusive and exudes elegance. Relax with the laid-back soundtrack as you admire the gravity-defying, aerial performances overhead.

Take your seats amidst the incredibly rich jungle foliage as our award winning caterers serve three courses of delicious fine dining. Each dish is interspersed with dramatic bursts of entertainment from our spectacular cast. Show off your music knowledge and win your table a round of shots to really get the party started and standby for the return of our world class performers for a stunning finale.

Re-visit the cocktail bar and enjoy an Espresso Martini amongst the roulette tables which have now taken centre stage, or head back to the Champagne bar for a flutter with a hand or two of Blackjack. There are magnums of Champagne to be won every night in the glamourous Casino.

Jump back to the atmospheric Buddha Bar where you can enjoy our variety of dessert stations, including giant doughnut walls, live, ice cream theatre, mince pies and coffee or call in at the cool, Fever Tree Gin Bar then ride on our exhilarating and world famous dodgems.

Throughout the evening there are two styles of music : interchange between our signature, central dance floor and our chic, silent disco zone. Whatever your choice, we guarantee atmospheric floor-fillers and absolute dance floor bangers throughout the night.

As the clock strikes twelve, don't miss our survivor's breakfast whilst you ride, flutter, drink and dance the night away….. Electric Jungle offers everything your group could possibly wish for –Christmas parties in Essex don't get better than Best Parties Ever!

Christmas Parties in Essex don't get better than Best Parties Ever!

THE PACKAGE

PRICES FROM £47.50 PLUS VAT INCLUDE:

Free car-parking and helpful security team
VIP entrance with photo opportunities
Free Cloakroom and on-site First Aid provision – just in case
World class entertainment to excite and amaze
Spectacular instagrammable themed parties
Award-winning fine dining
Feature LED table-centres
Interactive dessert stations and survivor's breakfast
Fully stocked bars
Exclusive champagne, cocktail and gin bars
Interactive games and state of the art lighting
Thrilling dodgem rides*
Blackjack and Roulette casino with proceeds going to charity*
DJ, signature dance floor and separate Silent Disco

Smart Dress – No Jeans or Trainers.

*(small charges apply)

*Reserve your date with us with the confidence of our Covid booking policy*

To make a booking please visit www.bestpartiesever.com

For more information please call us on 01932 359900
or email [email protected]
Event
A Royal Half-Term at Barleylands
Join us the 28th May-5th June for Princess Meet & Greets, Magic Shows with Skittleman, fun themed crafts, animal activities, and more!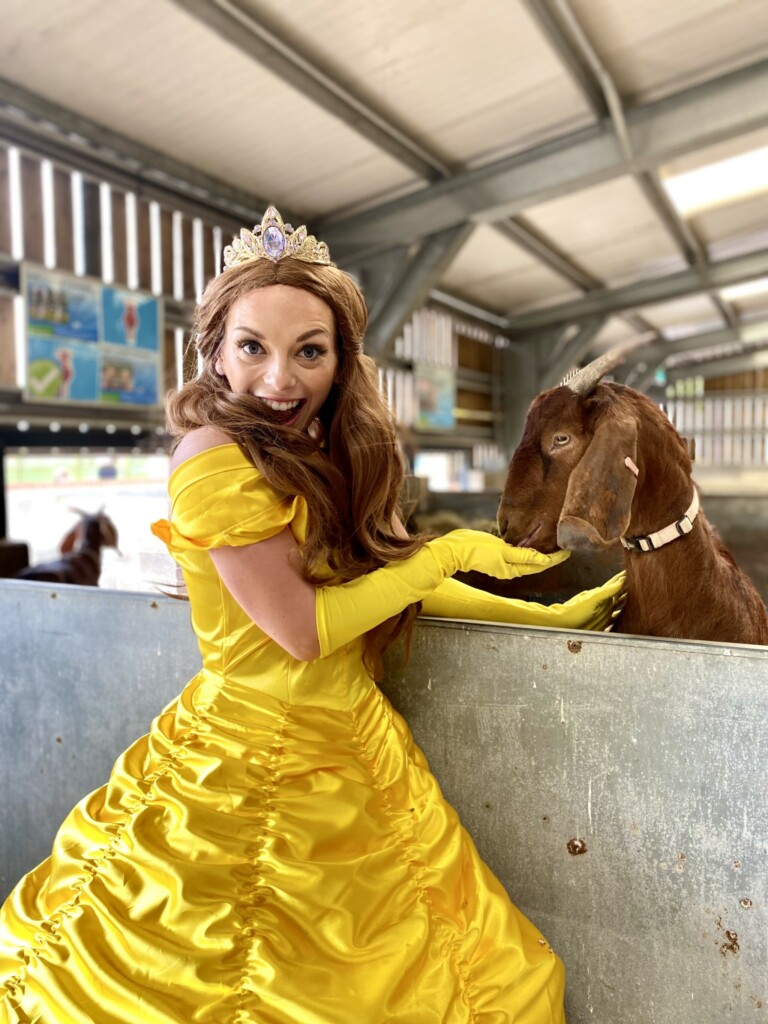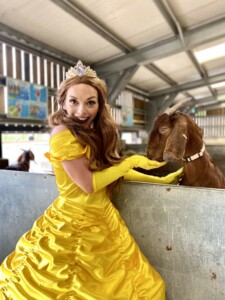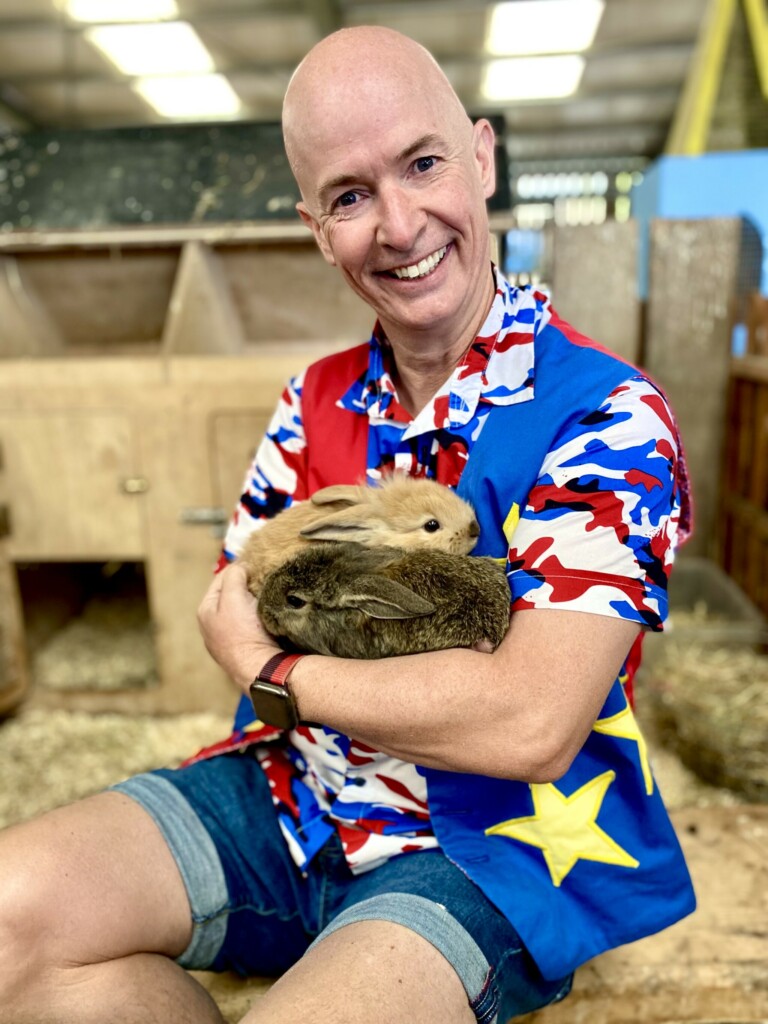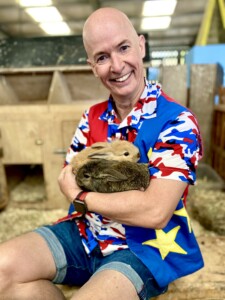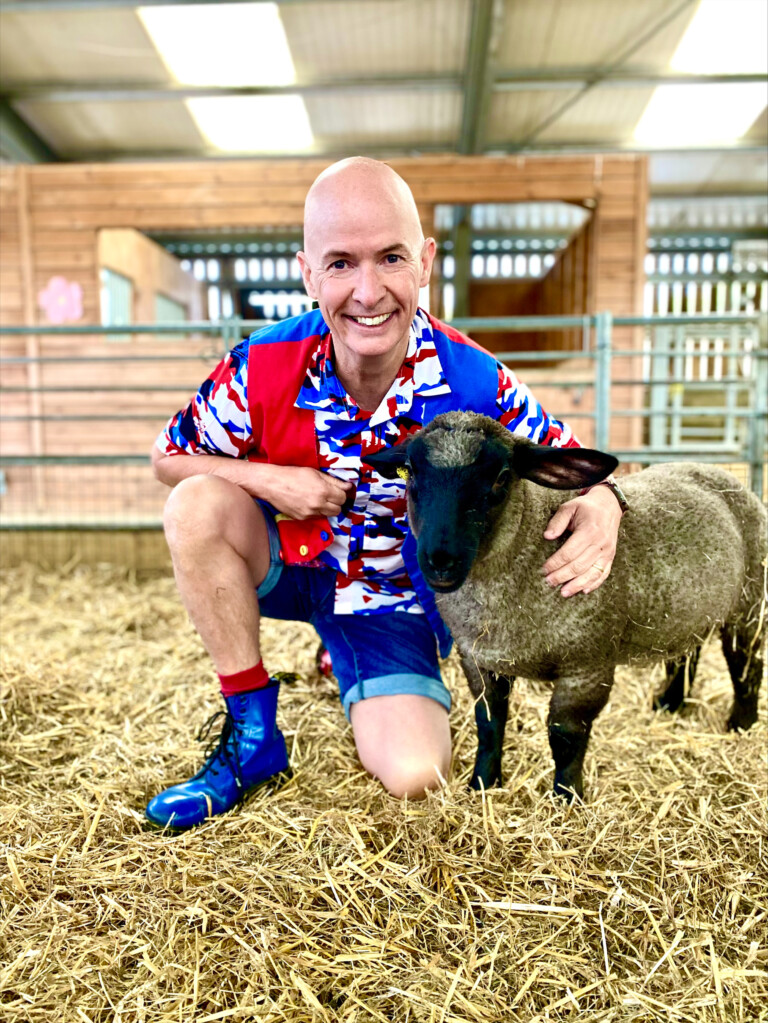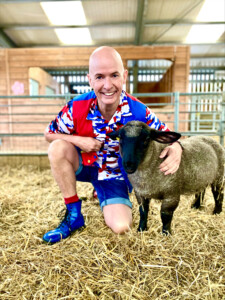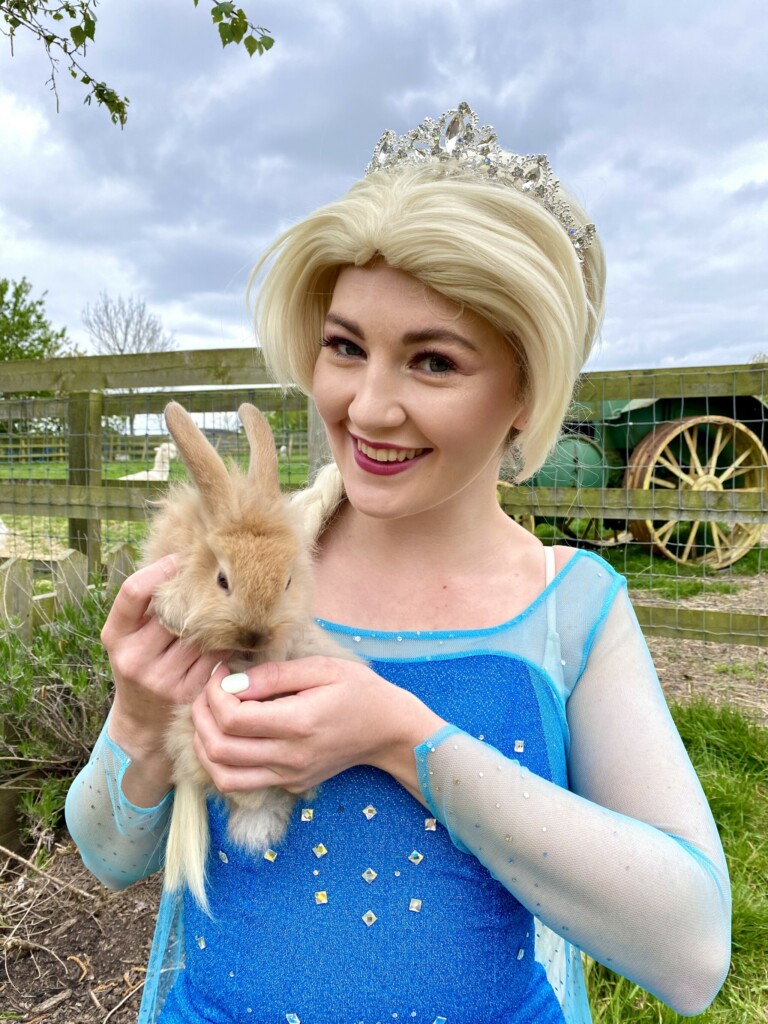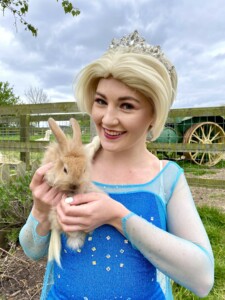 NEXT EVENT
Farm Park Event
Dinosaur Weekend
Join us for Dinosaur Weekend – 25th to 26th of June 2022 – tickets now on sale!
We will have two very special animatronic characters joining us, who you can meet throughout the day or at their special shows.
We will also have fossil digging, dinosaur-themed crafts and a dinosaur egg trail with prizes running across the farm!
Plus all the usual fun at the farm, including Tractor and Trailer Rides, animal talks, birds of prey displays, reptile shows and outdoor adventure play. We will also have our indoor soft play barn, Reptile House, Discovery Centre and Showdown Shed with ball blaster zone and indoor sandpit open too – we cannot wait!
The event will run from 10am to 5pm on both days.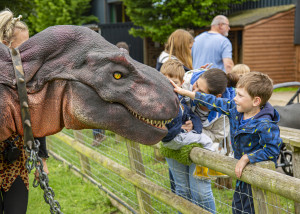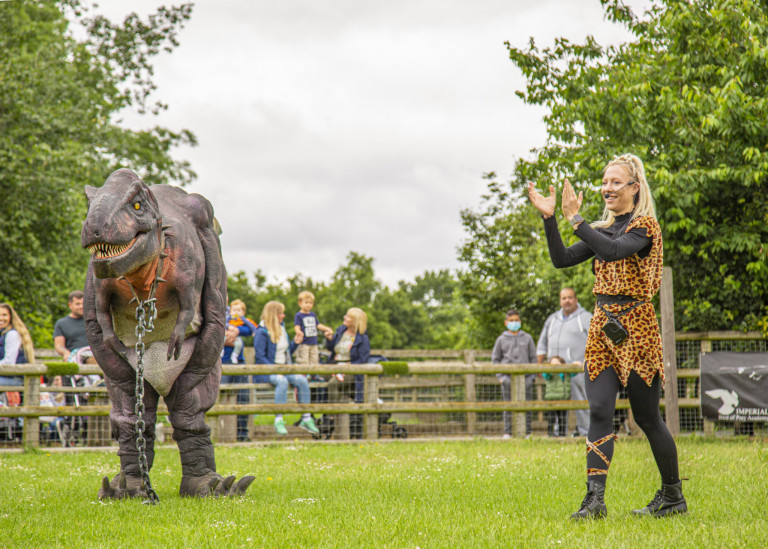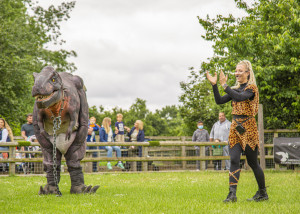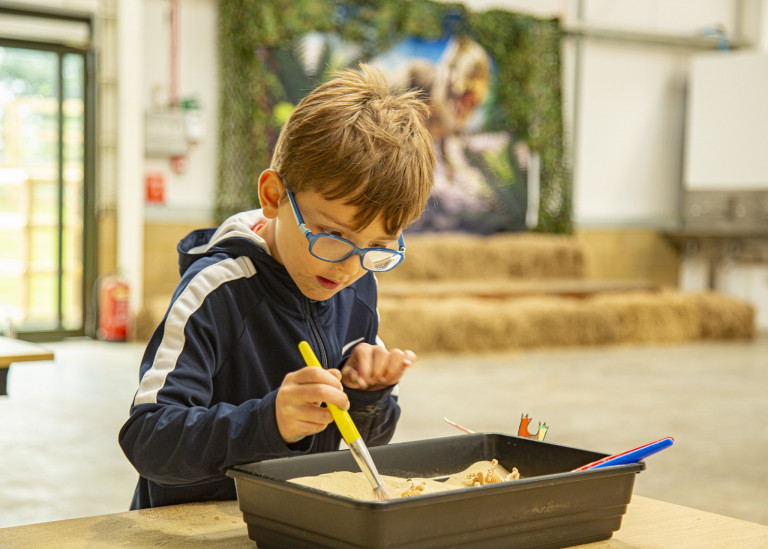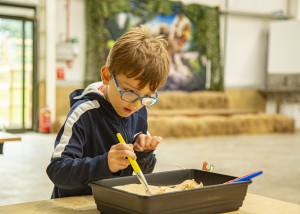 NEXT EVENT
Showground Event
Bootsale Every Sunday
Every Sunday – starting on the 23rd January 2022
Sellers can enter 8-9 am, buyers can enter from 9 am.
Cars are £10, small vans are £15, large van are £20 & trailers £5.
Entrance fee for early buyers is £1 (before 9 am) then adults are 50p and children are free.
For all enquiries please call 07956 826730 or 07478350176
Or visit www.lazybonesuk.co.uk
NEXT EVENT
Farm Park Event
Spooky Nights 2022
TICKETS ON SALE NOW!
Spooky Nights are back for 2022!
This year we are running the event over THREE nights, from the 27th to 29th of October, when we will see the return of the brilliant Skittleman disco, toddler fairground rides, spooky walks and safe trick or treating around The Village.
Book tickets by clicking here.
Limited availability, tickets must be booked in advance.
NEXT EVENT
Farm Park Event
Drive-In Toddler Fireworks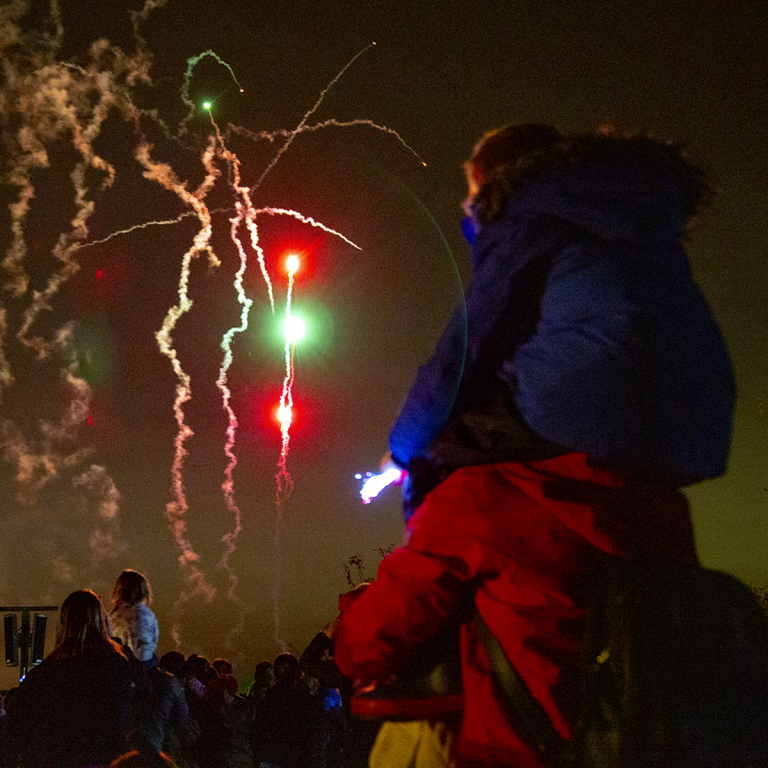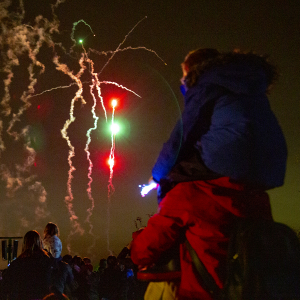 Barleylands Drive In Toddler Fireworks 


Hosted by Skittleman AND BamBam!
Event Schedule
– Gates will open at 4.30pm where you will be guided to your designated parking space.
– Throughout the evening you will be able to watch the entertainment from within your car, or in your allocated standing area to the right of your vehicle. You can 'tune in' to our very own radio station to hear the show played through your car!
– The event will kick off at 5pm with entertainment from both Skittleman and Bam Bam – 2 of the best children's entertainers in Essex!
– We will end the evening with a stunning, child-friendly Firework Display which starts at 6pm (approx duration 15 mins).
NEXT EVENT
Showground Event
Best Parties Ever – Welcome to Electric Jungle
25th November to 17th December 2022
Enter the exotic and exhilarating Electric Jungle, as Christmas Parties get a makeover, with a fusion of cool, contemporary neon and Eastern intrigue and enchantment.
Head to the bustling bamboo bar where the atmosphere is charged and the music is pumping. Under the watchful gaze of an enormous Buddha, grab a beer and admire the LED dancers and UV acrobats.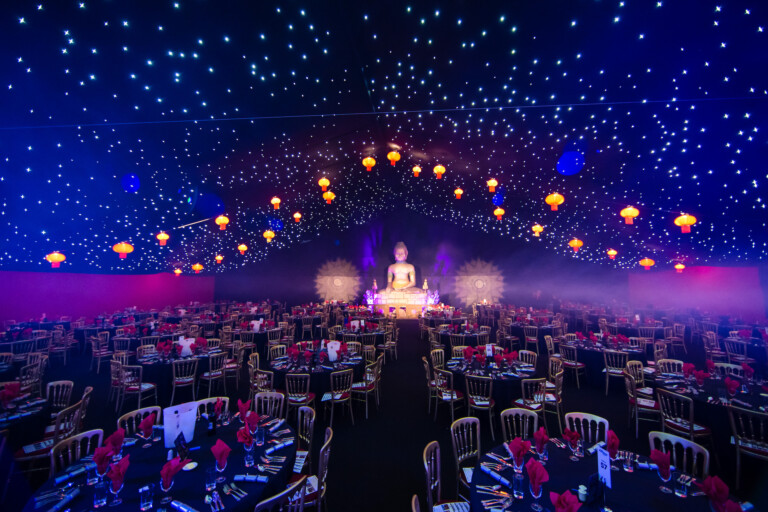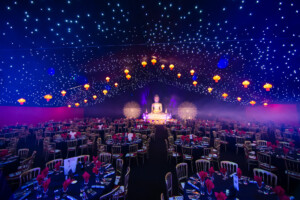 Alternatively, seek tranquillity and glamour within the Laurent Perrier bar for Champagne or make your way to the glitzy, cocktail bar for a classy Mai Thai or a Passion Fruit Martini. The vibe here is exclusive and exudes elegance. Relax with the laid-back soundtrack as you admire the gravity-defying, aerial performances overhead.
Take your seats amidst the incredibly rich jungle foliage as our award winning caterers serve three courses of delicious fine dining. Each dish is interspersed with dramatic bursts of entertainment from our spectacular cast. Show off your music knowledge and win your table a round of shots to really get the party started and standby for the return of our world class performers for a stunning finale.
Re-visit the cocktail bar and enjoy an Espresso Martini amongst the roulette tables which have now taken centre stage, or head back to the Champagne bar for a flutter with a hand or two of Blackjack. There are magnums of Champagne to be won every night in the glamourous Casino.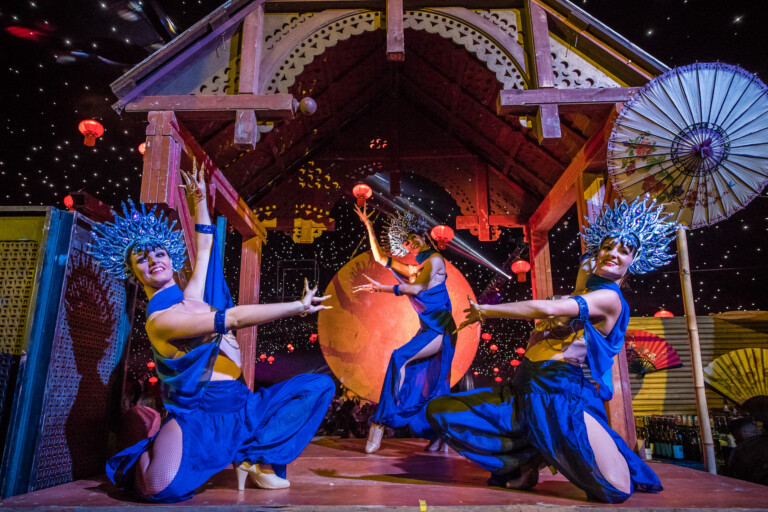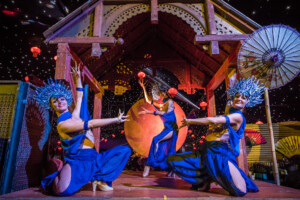 Jump back to the atmospheric Buddha Bar where you can enjoy our variety of dessert stations, including giant doughnut walls, live, ice cream theatre, mince pies and coffee or call in at the cool, Fever Tree Gin Bar then ride on our exhilarating and world famous dodgems.
Throughout the evening there are two styles of music : interchange between our signature, central dance floor and our chic, silent disco zone. Whatever your choice, we guarantee atmospheric floor-fillers and absolute dance floor bangers throughout the night.
As the clock strikes twelve, don't miss our survivor's breakfast whilst you ride, flutter, drink and dance the night away….. Electric Jungle offers everything your group could possibly wish for –Christmas parties in Essex don't get better than Best Parties Ever!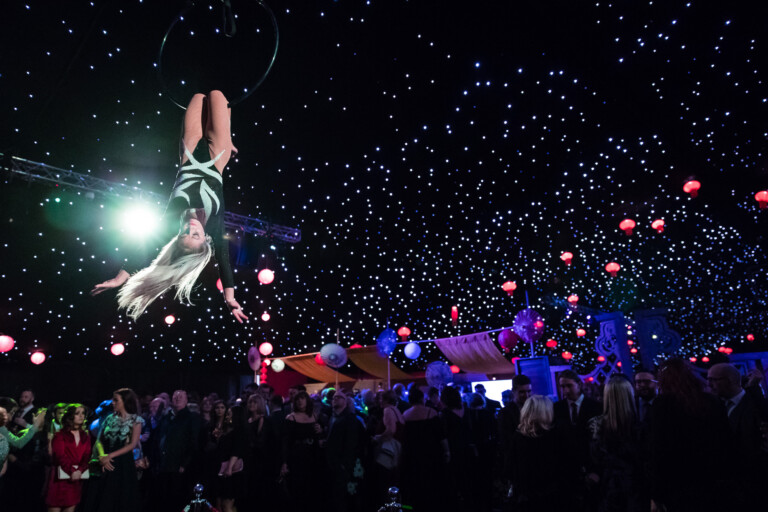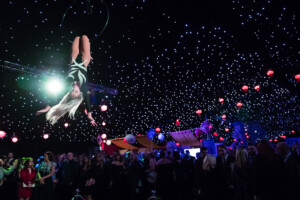 Christmas Parties in Essex don't get better than Best Parties Ever!
THE PACKAGE
PRICES FROM £47.50 PLUS VAT INCLUDE:
Free car-parking and helpful security team
VIP entrance with photo opportunities
Free Cloakroom and on-site First Aid provision – just in case
World class entertainment to excite and amaze
Spectacular instagrammable themed parties
Award-winning fine dining
Feature LED table-centres
Interactive dessert stations and survivor's breakfast
Fully stocked bars
Exclusive champagne, cocktail and gin bars
Interactive games and state of the art lighting
Thrilling dodgem rides*
Blackjack and Roulette casino with proceeds going to charity*
DJ, signature dance floor and separate Silent Disco
Smart Dress – No Jeans or Trainers.
*(small charges apply)
*Reserve your date with us with the confidence of our Covid booking policy*
To make a booking please visit www.bestpartiesever.com
For more information please call us on 01932 359900
or email [email protected]
NEXT EVENT
Craft Village Event
Barleylands Festive Fayre
Get festive at The Village at Barleylands!
With less than a month until Christmas, our Village studios are opening their doors to show you everything they have to offer from art and craft workshops to personalised gifts and home accessories. To accompany our studios we will also have a small range of craft, gift and food stalls to browse and a special visit from Father Christmas on both days. The fair runs from 10am till 4pm and entry is FREE.
The fayre is dog-friendly but they will not be allowed into the Farm Park. Please note entry to the Farm Park is charged.
NEXT EVENT
Farm Park Event
The Luminarium at Barleylands
New for Christmas 2022 at Barleylands Farm Park…
The Luminarium – a magical winter outdoor light trail!
An illuminated adventure for the whole family!
Early Bird Discount available if you book before the 31st March 2022
Head to www.TheLuminarium.co.uk to book your tickets now!
NEXT EVENT